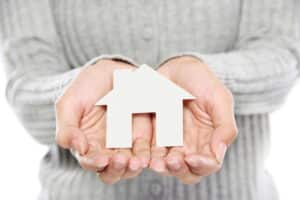 It may seem strange to think about heat pump maintenance when we are in the midst of summer, but colder weather is just around the corner. And, as any HVAC professional will tell you, it is always best to be proactive regarding your home's comfort and heating system.
We've got you covered whether you need to schedule a tune-up for your heat pump or an AC tune-up in Loveland, CO. This article discusses the importance of getting a tune-up now to counteract the strain on your system that summer typically causes.
The Benefits of Scheduling a Tune-Up Now
Most people aren't currently thinking about winter. But, we all know that the worst thing you can do for AC or heater is to wait until it messes up to call in a professional. Instead, regular maintenance will keep you comfortable no matter the season.
Professionals and Parts are Available Now
Since the demand for any heat pump parts is currently low, there's a good chance that any repairs you need will get done quickly.
Systems Wear Down Over Time
Everything has a shelf-life, including your HVAC system. The harder it works, the quicker it could be wearing down—especially if you're not performing regular maintenance on it. The best way to handle any issues is to prevent the issues from happening in the first place.
Maintenance Is More Than Just Changing a Filter
When a professional comes in, they aren't simply changing a filter (though that is something you should make sure to do a few times a year!). Instead, they have a laundry list of tasks to take care of, such as:
Test and evaluate overall system operation.
Clean/replace filters.
Record operating temperature/pressure.
Record amperage draw.
Clean condenser coil.
Inspect condensate drain pan and line, clean as needed.
Lubricate moving parts.
Check all electrical connections and components.
Check vents and ducts for leaks or lack of airflow.
…and that's just a partial list.
If Something Is Wrong With Your Heater, a Professional Will Notice It
Another great reason to start your fall and winter maintenance now is that a professional will also recognize any potential issues with your heater. Avoid surprises and sit comfortably all year long.
It's Always Nice to Save Money
Perhaps the biggest benefit of scheduling maintenance is the potential cost savings. Not only will you save by avoiding a bigger repair, but the more efficient system can save you on your monthly electric and/or gas bill. Savings that can be put toward other things—like maybe the holidays!
Safety First
Of course, safety for you and your family is always on top of your mind. It's not a fun topic to discuss, but when maintenance is ignored for too long on HVAC systems, it can become dangerous for those in the home. Instead, schedule your heating maintenance and keep everyone safe.
Contact Fort Collins Heating today for services provided by the company you can trust.