Free Kitchen
Sink-Line
Drain Cleaning!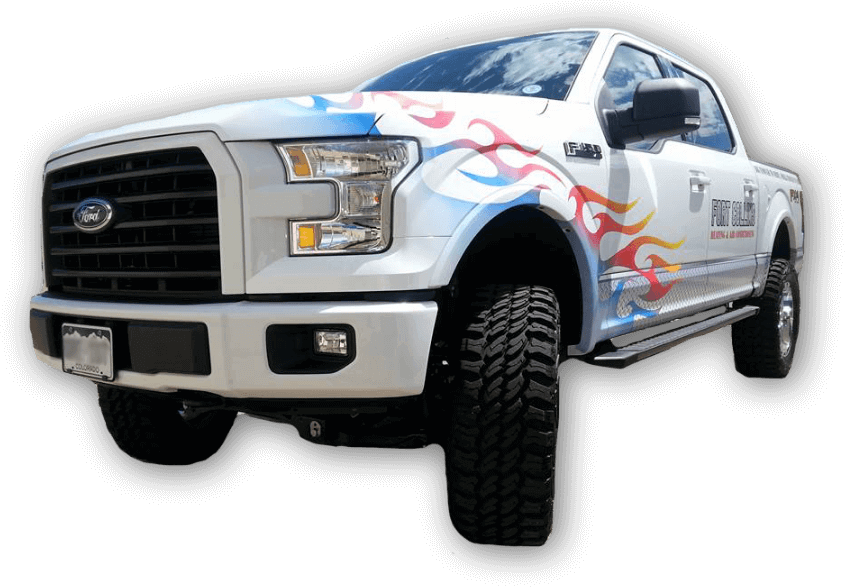 Family-Owned And Operated For 4 Generations
Our Reputation Speaks For Itself
"Excellent customer service and product!

- Mia R."
This Christmas season, we are proud to be a drop-off location for S.O.S (Season of Sacrifice) Christmas, a program that started in 2018 helping children of fallen soldiers get gifts for Christmas.
In the spirit of giving, we are also a Serve 6.8 Adopt-a-Family giving tree location. Stop by our offices at 208 Commerce Drive in Fort Collins, grab a couple of ornaments with a Christmas wish on them, pick out gifts & and return them to the tree.
He found what the problem was .
Eddie Chaloupka
2022-10-24
Had a great experience with the technician José. He came into my house and treated me with complete respect treated my dog who is a pitbull great. He got the work done fast and clean.
The technician, Jose, was an excellent ambassador for this business! He was prompt, communicated well, answered all of my questions and completed the service efficiently. I have been very happy with your services!
Gretchen Engelhorn
2022-10-10
Pat went above and beyond to not only clean our dryer vent, but fix our system to be more efficient so that it requires less maintenance. Fort Collins Heating and Air always provides the best service! We will always choose to work with them over anyone else!
I referred a client to Fort Collins Heating & Air for a sewer line clean out. FCHAC charged my client a huge fee for almost no work done. My seller received an invoice with a paragraph saying the tech only scoped the line. I confronted the company regarding the invoice and work. They refunded the money, sent a new crew, evaluated the line, provided a video, and charged a reasonable fee for the work. The final result is acceptable and I'll most likely use them again in the future.
I would like to thank Brandon for the excellent work he did for me this afternoon. He was careful, competent and very helpful. The kitchen was clean and neat when he finished. I'm a very happy client.
Barbara Brashear
2022-09-22
We were very pleased with Fort Collins Heating & Air Conditioning. Patrick did an outstanding job on cleaning out our dryer vent. We were so pleased we are having them out next week to do all of vents and tune up on our furnace before it stays cold for the season. Great company! Barbara and Jim Weimar
Alex, Rudy, I have been remiss in not expressing our appreciation to you guys in arranging to have Zac come out and install our new hose bib. He was very professional in his conduct and while he wore out his hole saw bit trying to get through our stucco, I was able to find mine and he completed a very nice looking installation. Thank you both and the team for the service. Never lose the meaning of your slogan: "Big Enough to Serve, Small Enough to Care"
Inspected my new rentals hvac. Thank you!
Over 85 Years of Providing Honest, Expert Service
Plumbing

Heating

Air Conditioning

Indoor Air Quality

Commercial
Fort Collins, CO Heating, Air Conditioning & Plumbing Services
You need a reliable team to help keep your home comfortable throughout the year. We are that team. Fort Collins Heating & Air Conditioning is known for being a trustworthy team of experts who can provide your heating, air conditioning, and plumbing services in Fort Collins, CO.
We've been in business since 1934
Family-owned and operated for four generations.
Reliable 24/7 service 100% satisfaction guarantees
We've proudly served homes throughout the area for more than 85 years. Our team of highly qualified, extensively trained technicians or plumbers can handle any
plumbing
,
heating
, or
air conditioning installation
,
maintenance
, or repair project that you may need. Let us show you what truly outstanding, honest service looks like.
Call today to schedule heating and air conditioning services in Fort Collins, CO and the surrounding Northern Colorado area. Big enough to serve, small enough to care.