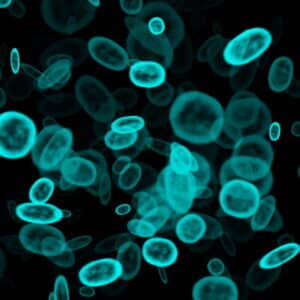 When winter rolls around, it's easy to focus all your attention on your heating services. You wouldn't be wrong to do this. It's easy to get a one track mind about your home heating services though. We want you to make sure that you zoom out and see the bigger picture. Your home comfort also relies on your indoor air quality. This is why it's so important to check in on your ducts.
Your ducts are the foundation of any good indoor air quality system. If you haven't had a professional handle your indoor air quality needs in a while, this is when you should consider air duct cleaning in Loveland, CO. Air duct cleaning is the best way to ensure that you have a flaw-free heating season. Let's talk about this below…
The Signs You Should Get Your Ducts Cleaned
Here are a few signs that you should get your home's ducts cleaned.
High Levels of Dust
If you've noticed that your home is just full of dust this season, then it probably has a lot to do with your home's ducts. Every home gets a little dusty. We want you to take note when you feel like you've dusted your space every other day for weeks but it still gets dusty almost immediately after you're done cleaning up. This shouldn't be something you're dealing with. If you are, then it's because your home's ducts need cleaning.
Mold
You definitely need to have a professional clean your ducts if you're noticing mold. You get bonus points if you're noticing mold in places that it's not even common for it to grow. This would be any place outside of the bathroom.
Your heating system can develop a level of condensation and this can become a problem for your ducts if you let it. This is why you should note your mold problem and let an indoor air quality technician know so they can fix the issue.
Rodents or Insects
It's never fun to have any type of infestation in your home. If you've recently had a critter roaming around or an influx of bugs in your space, then you should have an indoor air quality technician out to your home after you handle it. This is because rodents and insects typically get in through gapping ductwork.
You Just Went Through a Renovation
If you recently renovated your home, then it's a great idea to check in with your home's ductwork. Construction is quite a complicated job. If you recently had something remodeled, then it's likely that dirt and dust built up in your ductwork during the process. We want to help you with these services.
High Energy Costs
One sign that your ductwork is inefficient and increasing your home's energy cost. High energy bills without a clear issue causing them typically point to a problem with your home's efficiency. This is where our professionals can step in to serve you. We understand the pitfalls of efficiency and how to fix them.
Contact Fort Collins Heating & Air Conditioning today to schedule an appointment with our professionals. "We're big enough to serve, but small enough to care."