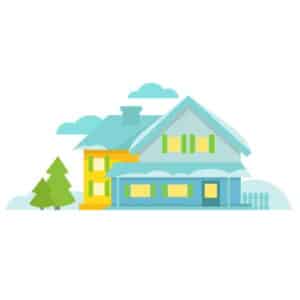 It's been a long winter in our area and we've officially made it to spring on the calendar. Although it's officially spring, it takes a moment for the weather to get the message in our neck of the woods. You're probably going to deal with cool temperatures for a little while longer. When cool temperatures roll in, your heater is put to the test. If you've noticed that your home's heater isn't really performing well, then it might be time for you to consider something like boiler replacement in Loveland, CO.
Boiler replacement is one of those things that homeowners are a lot less familiar with. This is typically because fewer have actually experienced it first-hand. Boilers last much longer than forced-air systems so it's less likely that you've gone through a replacement job before. If you need guidance, assistance choosing a new unit, and a technician to install the new unit, then we're the team to turn to.
All The Signs You Should Replace Your Boiler
Here are the signs that you should consider replacing your home's boiler this season.
Old Age
As we said mentioned above, boilers do last much longer than forced-air heating systems. Boilers are expected to last about 15-20 years if they're maintained properly. This is why we suggest that you maintain your home's boiler system on a regular basis. It will help your system last as long as possible and perform to the best of its ability.
If your boiler is reaching this age range, it's a good idea to consider upgrading to a new model. We know that the idea of this can be overwhelming. This is why you should consider upgrading to a new model when possible.
Leaks
If you run a water-based boiler system and it's always leaking, then it's a clear sign that it's reaching the end of its lifespan. Replacing the unit will get you better results and eliminate the prospect of water damage in your home.
High Energy Expenditure
If your energy bills have peaked in your home without clear cause, then the cause might actually be an issue with your home's energy consumption. An energy efficiency issue has other implications for your comfort. If you want to avoid further problems, the we suggest investing in AC repair with us.
A Lack of Comfort
The number one sign that you should get rid of your boiler is if it's not keeping you warm. This your boilers main job and if it's not able to deliver, then it's a great idea to get yourself a new system. You deserve to feel comfortable as long as you have a working boiler system in your home.
Frequent Repair
How often do you have to repair your boiler? If it's more than once every few years, then your boiler system is struggling to perform to the best of its ability. This is typically a telltale sign of inefficient operation. In most cases, it's better to upgrade to a new boiler system rather than continually repairing the same system that's already proven itself to be inefficient.
Contact Fort Collins Heating & Air Conditioning today to schedule an appointment with our professionals. Big enough to serve, small enough to care.