There are situations when you are well within your rights to see if you can save some extra money on something. Perhaps this may apply to thrifting for lightly used clothes, for example. You may even be able to bargain down the price of some food at the farmer's market. These are the situations when you want to go for lower pricing.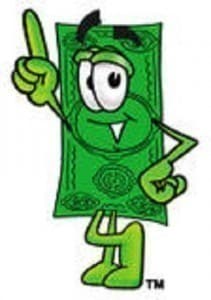 However, there are plenty of situations when pricing that seems wildly cheap is actually a red flag. When it comes to getting reliable and effective air conditioning service in Fort Collins, going for the cheapest option will pretty much always backfire.
We aren't just saying that to be mean. There are reasons why, when it comes to HVAC services, lower costs don't really match with high-quality work.
How Does a Cheaper Contractor Keep Costs Low?
If you are looking at an HVAC technician whose prices seem too good to be true, they probably are too good to be true. Even if they are licensed, the difference in price will show up in ways that you may not like, such as:

They won't have tools or parts on hand to get the job done: Cheaper cost of service may come at the cost of needing extra time to get the job done. Why? Because your technician has to go get specialty tools that they didn't have at the start. This lost time adds up and often adds to your bill too.

The initial price only covers half of the job (like an assessment): In many cases, a cheaper initial estimate or price is going to only cover part of what needs to get done. For example, you will be covered for an assessment and cleaning but not for the replacement of any small parts or immediate repairs that need to be done.

They nickel and dime in other ways: All too often a cheap price for service means that the provider is likely to charge you for other things such as suddenly revealing that the price is hourly rather than per job.
What About an Amateur?
Considering going with an unlicensed individual may seem like a great way to save money, but it will end up costing you. For starters, amateurs are more likely to end up damaging your air conditioner, leading to larger repair cots or, worse, a replacement. On top of this, if you don't have a licensed individual servicing your AC, it can void your warranty, meaning you are responsible for the cost of any major issues that an amateur causes.
In one way or another, a cheap HVAC service provider is likely to end up costing you far more. Sometimes those costs pop up immediately and other times they show up a month down the road but the result is always the same—you spend the same amount or more for poor-quality work.
Yes, professional service can be priced upfront, but it is going to pay off in the long run by helping keep your system working properly, maintaining your warranty, and more.

Contact Fort Collins Heating & Air Conditioning to schedule any HVAC service you need. Our team provides both quality and affordability with every job.