Residential Plumbing Maintenance Agreement
Did you know that your home's plumbing system appliances need maintenance too? It's true! With expert maintenance services from our team, you will have greater peace of mind over the years. You can rely on our team for this service because:
We have been serving Fort Collins since 1934
We offer maintenance services for all plumbing systems
We have an A+ rating with the BBB
Our residential plumbing maintenance agreement helps make sure that your plumbing system is kept in prime condition. What's more, our maintenance agreement makes it a lot easier to get this service taken care of too
Contact us today to sign up and schedule your appointment. Big enough to serve, small enough to care.
Full, comprehensive tune up of your water heater. The purpose is to ensure the system is operating safely and efficiently.
Removal and cleaning aerators of the calcium buildup that can lead to both decreased water pressure and haphazard spray coming out of your faucets. Foreign material often comes through the water source, which clogs the aerator, restricting proper water flow.
Inspection of toilet and tank for any leaks and proper flushing action. Check the water measuring device for proper adjustment, as well as the flapper for a proper water seal. The float ball, overflow tube and any linkage will be adjusted and set to the manufacturer's specifications.
Check the water pressure on the incoming water line and make any necessary adjustments to exposed regulator. High water pressure could damage your water heater and fixtures, and could cause a pipe to burst in the plumbing system. Water pressure should be between 40 and 65 PSI.
Check for slow drains in kitchen sink, all lavatories, and tub and shower drain. Treat all drains with Bio-Clean, which is an environmentally sound bacteria and enzyme drain treatment that eats its way through drain pipes, septic tanks and grease traps without harming pipes, containers or any other inorganic material
Our professionals will walk through your home inspecting your plumbing system and tighten any loose faucet handles during the inspection process. Gas connectors and exposed piping will be inspected visually. You will be shown where your emergency shut-off valve and the emergency gas shut off are, just in case of an emergency. Your service technician will check under your house for leakage on drains and water lines. He will also inspect under all toilets, tubs, showers, washing machine and dishwasher locations for leakage.
Benefits of Plumbing Maintenance Agreements
Reduce your Water Usage and save on your utility bill. Regularly maintained equipment runs more efficiently. We also will catch any leaks that could be wasting water and costing you money
Prevent costly breakdowns. When it comes to your plumbing systems, an ounce of prevention is truly worth a pound of cure. Small problems left unattended can become big problems later. Regular maintenance will catch many of these problems before they result in expensive repairs
Extended equipment life. Your home's plumbing system is a mechanical system. Any mechanical system will last longer with good maintenance.
Discounted repairs. If something does go wrong, you pay less. Plumbing Maintenance Agreement customers save 15% on all repairs.
Never pay overtime, EVER! When breakdowns occur at inconvenient times, don't worry about high overtime costs. Plumbing Maintenance Agreement customers never pay overtime rates.
Priority customer status. Our Plumbing Maintenance Agreement customers are our top priority! We guarantee same day service and we work around your busy schedule.
Automatic call reminders. We make it easy by calling you to schedule your maintenance when it is time.
Get the facts before you choose a service provider
Making sure that you are dealing with an experienced and customer oriented HVAC contractor makes a huge difference in the satisfaction, service and products that you receive.
Fort Collins Heating and Air Conditioning has been in business since 1934.
More than half of our business is generated by referrals from our existing customers.
Ask your neighbors about us! We are happy to provide references and testimonials
Our technicians are all background checked and drug screened.
Our technicians wear company uniforms and will arrive in well marked company vehicles.
Our service vehicles are well stocked, first visit resolution is always our goal.
Our technicians utilize state of the art mobile technology. Your service records, history and other important information is available to your technician on the spot.
SUPERIOR CUSTOMER SERVICE
Our support staff is available to assist you from 7 a.m. to 7 p.m. daily.
Our on-call technician is available 24 hours a day, 7 days a week. When you need us, we'll be there!
Every employee of our company is well trained and will care for your needs with a "Big Enough to Serve, Small Enough to Care" attitude.
Ultimate Savings Agreement
Fort Collins Heating & Air Conditioning is a family-owned and operated local business that's served Fort Collins, CO and the Northern Colorado Area dating back to 1934. Our decades of experience have prepared us to handle any of your comfort needs. This includes maintenance in particular. We understand the importance of this service. Maintenance saves you time, money, and helps your home comfort systems last longer.
We're prepared to help you find the right comfort system for your home and keep it in great condition for years to come. This starts with enrollment in our Ultimate Savings Agreement. Our Ultimate Savings Agreement can be for your HVAC system, your plumbing system, or both with this plan.
Here are the benefits of our plan:
Precision Ultimate Tune-Ups on your Heating, Cooling, and Plumbing Systems
15% discount on all repairs
Automatic service reminders
Hassle-free monthly payment options
Front of the line service
Never pay overtime charges
Extended equipment life and smoother, quieter operation
Lower energy bills and improved efficiency
Peace of mind that your family is safe and secure
Don't Forget Your Plumbing
Including plumbing in your annual maintenance has great perks too!
You can save an additional 10% when you combine your plumbing and HVAC service.
If you become a VIP Member ($50) you'll never pay a dispatch or diagnostic fee and you'll get 1 free *secondary drain cleaning a year (a $150 value).
*Secondary Drain: Sink, shower, laundry, floor drain, etc. (Must have plumbing maintenance included).
Contact us today to enroll. We're big enough to serve but small enough to care.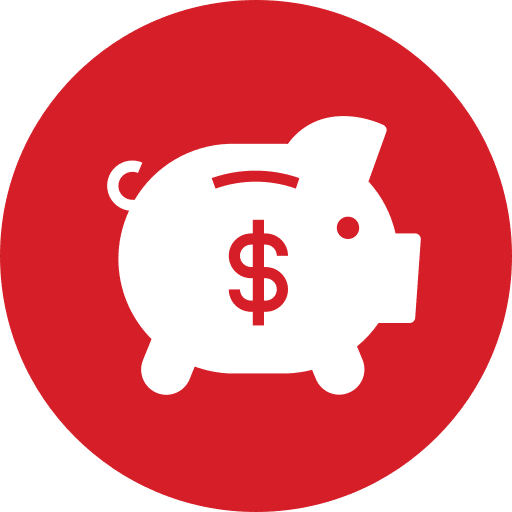 Promotions
Our Reputation
Speaks For Itself
I would like to thank Brandon for the excellent work he did for me this afternoon. He was careful, competent and very helpful. The kitchen was clean and neat when he finished. I'm a very happy client.
Jery was knowledgeable, personable, thorough and clear in his explanations. He and Victor did beautiful work. It was a pleasure to have them in our home. We can't imagine better service.
These guys are very friendly and knowledgeable and they work fast!! I highly recommend them! David was great!!!
Arrived swiftly and in the evening upon an emergency. Highly recommend
Victor was fantastic. He showed up on time, stayed late to get our AC working on a super hot day. Would highly recommend!
Pat was very professional, had attention to detail, and cleaned up when finished. Thank you very much!!