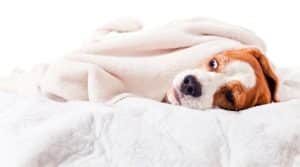 If you use a heat pump to keep your home warm and cozy throughout the coldest time of the year, then we certainly hope that it is meeting—nay, exceeding!—your expectations so far this winter. If this is not the case, then don't just tell yourself that you'll deal with the problem once the winter season has come to a close. You wouldn't limp along the last few miles of a marathon with a sprained ankle just because it wasn't actually broken, right?
While your heat pump may be up and running, the problems it is experiencing may still indicate that there is a serious issue in need of attention. Failing to give those issues the attention they need straightaway could result in serious damages to your system, as well as a slew of other issues including reduced energy efficiency and subpar heating output. So read on, keep these potential issues in mind, and remember that our technicians can determine the precise nature of the problem with your heat pump in Wellington, CO.
Specific Problems That Your Heat Pump Might Face
There's ice on my heat pump! Well, it is winter, so there's likely going to be ice all over the place, right? Well, maybe, but your heat pump should not be encased in it. Make sure that your heat pump is not poorly located right beneath dripping water from window eaves or anything like that. If not, remember that some icing is actually normal, which is why the heat pump has an automatic defrost cycle. If the system is becoming encased in ice, though, give us a call ASAP!
My system is running in short bursts! Well, at least it's still heating the house, just in an erratic manner.  That can't be too bad, right? That depends on how you view excessive wear and tear and increased heating costs with reduced efficiency. We're guessing, through that lens, you'd call it "pretty bad." You may just need to replace a very dirty air filter that is causing the system to overheat by reducing airflow.  This can actually cause the icing mentioned earlier, too. However, there is onr more problem that can be blamed for such issues, and it's a doozy …
Your heat pump is leaking refrigerant! Well, it might be, anyway. Refrigerant leaks can cause icing, short cycling, reduced efficiency, and a drop in heating output, which means that any such problem should be taken seriously, even if the actual cause is not that serious. Why? Because running a system with a refrigerant leak for too long can, without exaggeration, actually destroy the system. Don't ignore any potential signs of refrigerant leaks.
Get the Heat Pump Performance  That You Deserve
Ultimately, you shouldn't have to use fear as a motivator to have your heat pump repaired promptly. This is your heating system, and it is integral to your comfort. That alone is cause enough for concern when even "minor" issues develop.
Schedule your heat pump services with 
Fort Collins Heating & Air Conditioning—

the company you can trust.