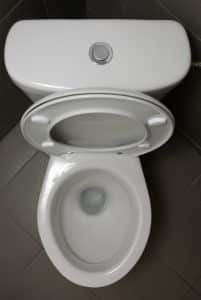 Are you wondering if there's trouble with your toilet that you need to deal with? We understand that there are many things that can go wrong with your toilet system, but it's not always easy to identify what's going wrong or where it has gone wrong. This is why we're here to point out any problems that should become a real cause for concern.
If something is so off base that you need toilet repair in Loveland, CO, then it's important to schedule an appointment with our professionals. Toilet problems are so bad because they're unhygienic and often inefficient. You're going to put your home health at risk and spend more money doing so. We never want this to be the case in your home. Instead, we'd like to help you fix your space and improve your plumbing. 
Problems That You Should Act to Fix
Here are a few problems that you should call a professional plumber for this season.
Your Toilet Refuses to Flush
Are you noticing that your toilet just won't flush? If the handle isn't the problem and you've already established this, then it means that you need to get in touch with a team of professionals. Calling one of our professionals is the first step you need to take to solve one of these issues. We're the ones who can make sure that every part of your system is in line and ready to perform for you.
Phantom Flushes
A huge problem that might occur with your toilet is those annoying phantom flushes. If you hear water flowing into your toilet bowl even when your system hasn't been flushed recently, then you're definitely dealing with phantom flushes. This is a major sign that your system is not flushing properly. This might be a sign that you have some type of trouble with your flapper or a flapper seat. The only way to make sure that this is the problem and it has a clear solution, then you need to get in touch with a team of professionals. Only a professional can help you fix the problem you're facing definitely.
Leaks
One of the worst things that can happen to your home's toilet is a leak. Your toilet has quite a few seals and each one has the potential to spring a leak somewhere. We want to help you make sure each one of these spaces is tightened and ready to perform. You should only rely on a professional for this work.
Overflowing Water
If you have overflowing water coming from your toilet, then you've definitely noticed the issue. Your toilet is filling and won't stop. This is a sign that there's a clear clog somewhere in your home. It doesn't matter what the cause is, you're going to need this to stop as soon as possible. If you can't solve the clog on your own, then our professionals will help you get to the bottom of what's going on.
Contact Fort Collins Heating & Air Conditioning today to schedule an appointment. We're big enough to serve, but small enough to care.