Ultimate Savings Agreement
You deserve to have a home that functions effectively and efficiently. That is why Fort Collins Heating & Air Conditioning offers the expert HVAC and plumbing services that we do. Throughout Fort Collins, CO we are known for our quality workmanship. But we want to help prevent problems too. Our Ultimate Savings Agreement was made to do just that.
Working with our team means you'll enjoy high-quality service from technicians who care. Signing up for our Ultimate Savings Agreement means you'll enjoy incredible perks added on to an already helpful service. Learn more today!
Big enough to serve, small enough to care. Contact Fort Collins Heating & Air Conditioning today to sign up.
Here are the benefits of our plan:
Don't Forget Your Plumbing
Including plumbing in your annual maintenance has great perks too!
You can save an additional 10% when you combine your plumbing and HVAC service.
If you become a VIP Member ($50) you'll never pay a dispatch or diagnostic fee and you'll get 1 free *secondary drain cleaning a year (a $150 value).
*Secondary Drain: Sink, shower, laundry, floor drain, etc. (Must have plumbing maintenance included).
Learn more about our maintenance agreement offers:
Maintenance Agreements Make Solid Financial Sense
1. Lower Your Utility Bills – Typically, 45% of your utility bill goes to heating and cooling. Having regular maintenance performed on your furnace and air conditioner can cut utility expenses as much as 20%!
2. Prevent Costly Breakdowns – When it comes to your heating & cooling systems, an ounce of prevention is truly worth a pound of cure. Small problems left unattended can become big problems later. Regular maintenance will catch many of these problems before they result in expensive repairs.
3. Extended Equipment Life – Your home's heating and cooling system is a mechanical system. Any mechanical system will last longer with routine maintenance.
5. Discounted Repairs – If something does go wrong, you pay less. Ultimate Savings Agreement customers save 15% on all repairs.
6. Never Pay Overtime, EVER! – When breakdowns occur at inconvenient times, don't worry about high overtime costs. Ultimate Savings Agreement customers never pay overtime rates.
7. Front of the Line Service! – Our Ultimate Savings Agreement customers are our top priority! We guarantee same day service and we work around your busy schedule.
8. Keep Your Warranty in Force – All manufacturers recommend annual maintenance.
9. Improve Comfort and Enjoy Smoother, Quieter Operation – Heating and air conditioning systems work hard. They are cycling on and off, starting and stopping 4-8 times an hour. Annual maintenance visits will lubricate, adjust and inspect all the system components to ensure peak performance and keep things running smoothly.
10. Automatic Call Reminders – We make it easy by calling you to schedule your maintenance when it is time.
11. Provide Healthier Air in Your Home – If anyone in your home suffers from allergies or asthma, regular HVAC equipment maintenance is recommended to reduce allergens, dust particles, and bacteria in your home.
12. Peace Of Mind (most importantly) – Good maintenance can save lives. A heating professional should check for cracks in the heat exchanger, check for carbon monoxide, adjust the burners, clean and check the venting system and much more.
Get The Facts Before You Choose A Service Provider
Making sure that you are dealing with an experienced and customer oriented HVAC contractor makes a huge difference in the satisfaction, service and products that you receive
Fort Collins Heating and A/C has been in business since 1934
More than half of our business is generated by referrals from our existing customers
Ask your neighbors about us! We are happy to provide references and testimonials
Our technicians are all background checked and drug screened
Our technicians wear company uniforms and will arrive in well marked company vehicles
Our service vehicles are well stocked to resolve your problems in the first visit
Our technicians utilize state of the art mobile technology, your service records, history and other important information is available to your technician on the spot
Our technicians are NATE (North American Technician Excellence) certified and participate in ongoing technical training
Superior Customer Service
Our support staff is available to assist you from 7am to 5pm daily
Our on–call technician is available 24 hours a day, 7 days a week. When you need us, we'll be there!
Every employee of our company is well trained and will care for your needs with a "Big Enough to Serve, Small Enough to Care" attitude.
Safeguard your Comfort, Home and Health
Heating Season Ultimate Tune Up
Test Operation
Replace or Clean Filter
Test for gas leaks
Inspect Safety Controls
Perform carbon monoxide sampling & PPM of ductwork and flue
Test for proper drafting of vent & inspect vent condition
Visually inspect burners/pilot assembly
Lubricate, adjust & tighten blower assembly to factory specifications
Inspect condition of water heater
Replace thermocouple if necessary
Inspect blower wheel for cleanliness
Clean furnace cabinet inside & out
Check electrical connections for tightness
Adjust & calibrate thermostat
Record amp draw on blower motor
Record entering & leaving air temperatures
Check manifold pressure
Run defrost cycle & test auxiliary heat
Cooling Season Ultimate Tune Up
Test Operation
Replace or clean filter
Shut down humidifier & damper
Record operating pressures & temperatures
Clean outdoor condenser coil
Record amp draw on compressor and condenser fan motor
Inspect & clean condensate drain
Lubricate, adjust & tighten condenser fan to factory specifications
Check electrical connections for tightness
Check all electrical components capacitors, contactors, etc.)
Check refrigerant charge
Adjust and calibrate thermostat
Contact us today to enroll. We're big enough to serve but small enough to care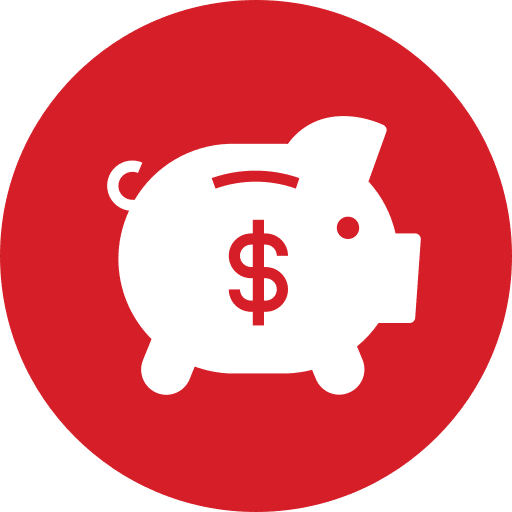 Promotions
Our Reputation
Speaks For Itself
I would like to thank Brandon for the excellent work he did for me this afternoon. He was careful, competent and very helpful. The kitchen was clean and neat when he finished. I'm a very happy client.
Jery was knowledgeable, personable, thorough and clear in his explanations. He and Victor did beautiful work. It was a pleasure to have them in our home. We can't imagine better service.
These guys are very friendly and knowledgeable and they work fast!! I highly recommend them! David was great!!!
Arrived swiftly and in the evening upon an emergency. Highly recommend
Victor was fantastic. He showed up on time, stayed late to get our AC working on a super hot day. Would highly recommend!
Pat was very professional, had attention to detail, and cleaned up when finished. Thank you very much!!