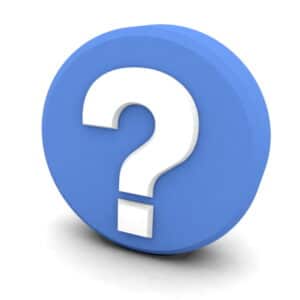 Summer is right around the corner. Before you know it the kids will be out of school, the weather will be blazing hot, and it will be time to take that family vacation you've been planning. There is so much to look forward to in the upcoming months. This is why it would be terrible to spoil this with the stress of unexpected air conditioning repair in Loveland, CO.
When we talk to homeowners, they tell us that the most stressful part of air conditioning repair need is finding the right team in a flash. This is why we make sure that everyone on our team is trained, licensed, and ready to perform. Your main part in this process is recognizing the signs that you need repair. Let's get into those reasons below.
Contact a Professional When
These are the signs you should ignore. Get a professional out to your home when you notice any of the following signs:
Unit Blowing Warm Air
The number one sign that you're having an issue with your home's air conditioning system is the unit blowing warm air. The is a probably that you should pay special attention to because it's not always obvious that it's happening. If you're noticing that you have to run your air conditioner much more often than you're used to, that only the coolest temperatures around seem to keep you cool, or that you're paying more than you're used to, then it could be a refrigerant problem.
Thermostat Inaccuracy
Is the reading on your home's thermostat accurate? If you can't confidently say that it is, then you're creating trouble for yourself when it comes to you comfort. A thermostat reading that's even just a little off is going to change your comfort for the worse. This is because just a few degrees difference determines if your air conditioner runs or not. A reading that's always a little too high means that your system won't turn on when you ned it most. Don't deal with this during the entire spring and summer season.
Discomfort
Can you say that you're comfortable at home? If you can't, then it might be because of your air conditioner. Unfortunately, your home's air conditioner can wear down over time. If you're struggling to get cool for a reasonable price this season, then it's time to consider repair.
High Energy Bills
Are your energy bills far too high although your system has been maintained? This might be due to an undercurrent issue with your home's energy bills. This is when you should reach out to one of our professionals for repair work.
Disruptive Operation
Could you describe the way your air conditioner operates as disruptive? Disruptive operation could be a system that runs in short, incomplete cycles that leave you uncomfortable. Disruptive operation can also be an air conditioner that's incredibly noisy every time you run it. Either scenario is an issue. We'll solve your issues and get your AC system back on track.
Contact Fort Collins Heating & Air Conditioning today to schedule an appointment with our professionals. We're "big enough to serve, but small enough to care."