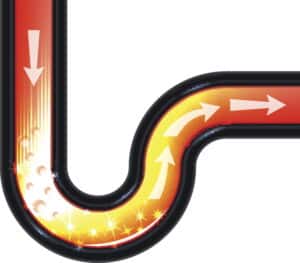 One of the most important things to keep in mind when considering HVAC is timing. It's important to have your air conditioner tuned up in spring, your heater tuned up in fall, and your drain cleaning tuned up on a regular basis. This is why we're here to talk about drain cleaning in Fort Collins, CO today.
Drain cleaning is something that can be a little tricky. If you're looking for it to be done the right way, then we suggest our professionals. We strive to make it easy because we're experienced. When you choose us, you're choosing a team that's backed by over 85 years of industry experience. Now, let's figure out if it's time to clean your drains.
Clean Your Drains If…
It's time to clean your home's drain if you're experiencing any of the following:
High Water Bills
Have you noticed a spike in your water bills that you just can't explain? If so, then it's time to get a plumbing professional out by your side. High water bills are a sign that you're dealing with significant inefficiency somewhere within your plumbing system. This is never something that we want you to deal with long term. It could be due to a small leak or corroded pipe. We'll figure it out and get you the right assistance.
Bad Scents
When you think of your sewer system or drains, you probably don't think of this system smelling like roses. While it's not necessarily going to smell pleasant, it shouldn't reek or make your home smell awful. If it does, it's time to schedule an appointment for a drain cleaning.
Mold
Mold is always bad news. If you notice that you have moldy drains, then it's likely that you have a clog building up in the same area. This is when we suggest professional drain cleaning. Mold is harmful to your personal health. It's best to address a problem like this as soon as possible.
Standing Water
Have you noticed that there's standing water in your sink or tub? This is a nightmare scenario for most homeowners. You never want to walk to a fixture in your home and see a pool of stagnant, dirty water sitting beneath it.
Clogs
Are you having trouble with back to back clogs in your home? This isn't something that you should deal with. Clogging is something that's going to happen in every home, but repeated clogging within a small frame of time is terrible news. This isn't the time to turn to chemical drain cleaning solutions. It's the time to invest in professional care.
Gurgling Sounds
When you pour something down the drain, is the process accompanied by gurgling sounds? Maybe you even notice it causing a backup in other parts of the house. For example, you could have a double sink and one side could drain slowly and cause the other side to gurgle. Any odd occurrences like this are a sign that your pipes need some hands on care. We're the team that can provide it for you.
Contact Fort Collins Heating & Air Conditioning for your drain cleaning this spring.