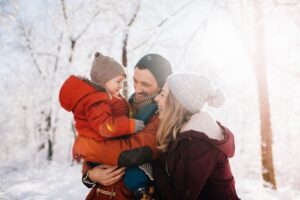 Winter in Colorado is a wonderful time of the year. Provided, of course, that you're prepared for it. If not, then it is definitely not all that enjoyable. Our winters are way too harsh to take any chances with your comfort or your safety. That is why it is so important that you do everything possible to prevent the need for heating repair in Windsor, CO.
If you're looking for a way in which to completely avoid any and all heating repair needs, this isn't the post for you. And if you find a post claiming to have such answers, you should know you've found an unreliable resource. All heaters run into trouble sometimes.  That just the reality of the situation. With these tips in mind, though, you can keep repair needs as few and far between as possible.
Change Your Air Filter Regularly
The air filter in a forced-air heater, such as a furnace or a heat pump, is not really there to protect the quality of the air in your home. You can't just assume that the air filter is clean enough just because the air quality seems okay. You should be checking this filter on a monthly basis, and changing it about that frequently (certain media filters may be changed less frequently).
If your air filter is too dirty, then your system is going to face a higher level of airflow restriction than it should. That restricted airflow is going to put added strain on the system. Over time, that can lead to issues with the system's operation. Eventually, repairs might be necessary.
Leave the Installation to Us
Sometimes, homeowners wind up with a system that needs repairs pretty frequently. This may not be an issue with the heater itself. Even a great system will fail to function effectively and reliably if it is not installed properly. If you want to be sure that your heater is as reliable as possible, then you really need to schedule a professional heating installation.
There is a lot to consider when installing a heater, from the design of the heat distribution system to the sizing of the heater itself. If you're serious about protecting your heater, you have to start on day 1. Our team will start your heater off on the right foot so that it can deliver on its full potential for years to come.
Schedule Annual Maintenance
If you're not having your heater tuned up each and every year, then you are setting it up for failure. It's just that simple. You may think everything is working just fine, and maybe it is—for now. That doesn't change the fact that your heater is on thin ice if it isn't properly maintained.
A lot goes into the maintenance of a heating system, and it is a job that only professionals can handle. From checking relays to lubricating moving parts and testing various components, routine maintenance is your technician's chance to catch problems early on and to optimize your system's performance.
Schedule your heating services with Fort Collins Heating & Air Conditioning. Big enough to serve, small enough to care.