Ductless Mini Split Installation in Fort Collins, CO
A ductless mini split system can be a great investment for your home in Fort Collins, CO.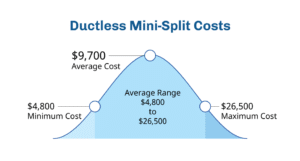 Paired with our professional services, such as ductless system installation, you can enjoy great efficiency and effectiveness. Our services guarantee that your ductless mini split will operate at peak performance.
We are family-owned and operated for 4 generations
We offer 24/7 services
We back our work with a 100% satisfaction guarantee
When you need a system that offers quality heating and cooling for your home but doesn't require ductwork to do its job, you can reach out to us. We can even provide helpful ductless pricing options to help you find the system that fits your home and your budget.
What is a Ductless Mini Split System?
Ductless mini split systems offer whole–house heating and cooling without the use of bulky ductwork. This makes them ideal for homes without preexisting ductwork or homes that cannot accommodate such systems. An outdoor unit is connected to indoor, wall mounted blowers by a simple conduit; this conduit contains refrigerant and power lines. A small hole drilled in the wall of your home allows the interior and exterior units to be connected.
Each wall mounted blower heats and cools a room directly. Because of this direct temperature control, the blowers may be operated independently, allowing you to maintain different temperatures in different areas of your home. This can help you use energy more efficiently, saving money while keeping everyone comfortable. Call today for service on ductless mini splits in Fort Collins, CO and Northern Colorado.
We Install Mitsubishi, Fujitsu, Bryant & LG Ductless Mini Split Systems
As with any heating and air conditioning system, your ductless mini split installation must be handled by a highly trained and experienced HVAC professional. If the installation of your ductless mini split system is mishandled, then you cannot expect to get the most efficient, effective performance possible. Your system must be appropriately sized for your home. If it is too large or undersized, then efficiency will suffer and you risk damaging your ductless mini split. And because we feel providing just one option is never enough, we install the following ductless mini split brands:
Mitsubishi
Fujitsu
Bryant
LG
Customer Testimonial: "I am really impressed with my mini-split.  After completing the summer season I reviewed and my electric bill was just less than half of what it was each month last summer, and we were WAY more comfortable.  This was one of the best investments I've made in my home, and it also helped with the equation when we were planning our new solar panels. Thanks again for providing a great product and service." -Lori
If you want more information on the advantages and disadvantages of using a ductless mini split heat pump, you can read more on the Energy.gov website, or call us for further details.
We Also Repair and Help Maintain Your Mitsubishi, Fujitsu, Bryant or LG Ductless Mini Split Heat Pump
When you need ductless mini split repair in Fort Collins, you can always count on Fort Collins Heating & Air Conditioning. Our expert technicians can ensure that any problems with your ductless mini split system are resolved completely and quickly. Let us help you keep your home comfortable throughout the entire year: schedule a service call today. And remember: we are the go–to local heating and cooling technicians to call for ductless mini split repair service in the Fort Collins area.
Our exceptional maintenance services can help you avoid the need for ductless mini split system repair. During a routine maintenance visit, your professional ductless mini split technician can discover, diagnose and resolve any small or developing problems before they become serious issues. Forcing your ductless mini splits to operate in poor working condition reduces efficiency while greatly increasing the likelihood of damage to your system. So make sure you schedule regular maintenance visits with us as well to help keep your ductless mini splits working as efficiently as possible.
Schedule Ductless Mini Split System Services
Contact Fort Collins Heating & Air Conditioning today to take advantage of all that ductless mini splits have to offer. With a professional installation and high–quality maintenance service plan, you can heat and cool your home more efficiently.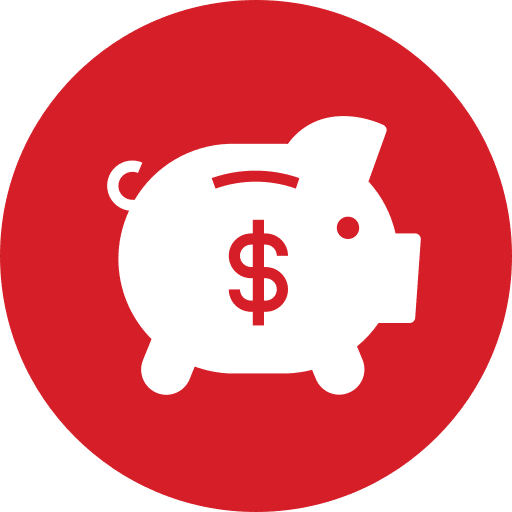 Promotions
Save up to $4,800 in rebates & incentives on electric ductless heat pumps…
Our Reputation
Speaks For Itself
I would like to thank Brandon for the excellent work he did for me this afternoon. He was careful, competent and very helpful. The kitchen was clean and neat when he finished. I'm a very happy client.
Jery was knowledgeable, personable, thorough and clear in his explanations. He and Victor did beautiful work. It was a pleasure to have them in our home. We can't imagine better service.
These guys are very friendly and knowledgeable and they work fast!! I highly recommend them! David was great!!!
Arrived swiftly and in the evening upon an emergency. Highly recommend
Victor was fantastic. He showed up on time, stayed late to get our AC working on a super hot day. Would highly recommend!
Pat was very professional, had attention to detail, and cleaned up when finished. Thank you very much!!