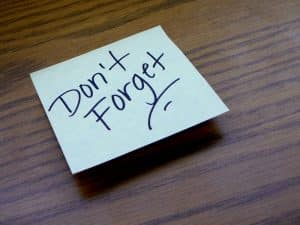 A lot of homeowners feel that taking care of their properties and the systems within those properties is their own personal responsibility. That may be true, but handling all of the services that those systems require is not something that most homeowners can or should attempt to handle personally. If you're not an HVAC professional, for instance, then you should leave your heating tune-up in Loveland, CO, to our team. HVAC maintenance is a necessity, and it requires a professional's expertise.
You'll find plenty of that when you work with our staff. We service heaters of all kinds, and we'll make sure that your home heating system is ready to keep your family comfortable successfully throughout the coldest days and nights of the year. Colorado can be quite beautiful during the winter season, but it's a lot easier to get out and enjoy a day on the slopes when you know that you've got a warm, cozy house to return to.
Why You Can't Pass Up Heating Maintenance
Simply put, if you value your comfort,  then you absolutely need to schedule routine heating maintenance in Loveland, CO. Be sure to work with a member of our team to get the greatest possible return on your investment in heating maintenance. The benefits cannot be overvalued.
Improved heating efficiency, which means that you'll be able to keep your heating bills as low as possible throughout the coldest time of the year.
Improved performance quality, meaning that you'll actually be paying less for a better performance from your heater.
Improved reliability, which will keep repair needs as few and far between as possible.
Improved system lifespan, meaning that you'll get the fullest service life possible from your system.
Improved safety, meaning that you won't have to worry about risks caused by negligence when running your heater.
Why You Need a Professional to Do the Job Right
Well, so that you can enjoy all of the above benefits! If you try to tune your heating system up on your own, your best case scenario is doing a subpar job of it. Worst case scenario, and unfortunately a very likely outcome, is that you'll wind up putting your heater, your comfort, and the safety of everyone in your home at risk. Make the smart choice, and let our team handle your home heating maintenance needs.
It's just too complicated a service to carry out on your own. You can change your own air filter and you can keep the outdoor unit of a heat pump clear of any debris. Beyond that, however, a pro needs to do the job. From testing relays to ensuring the safe delivery of fuel throughout the system for combustion, we'll cover every detail. When you work with us, your heater will work optimally in order to optimize your comfort all throughout the heating season. Be sure to enroll in our maintenance program to get the best maintenance experience possible!
Schedule your heating services with Fort Collins Heating & Air Conditioning. Big enough to serve, small enough to care.