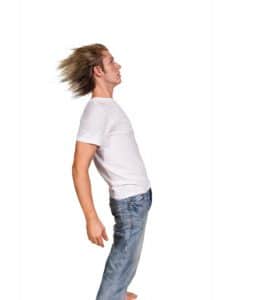 No, absolutely not. It is a common misconception, though. There is an idea floating around out there that when you want a job done right, you turn to the biggest, most powerful solution you can find to get it done. Just like you wouldn't drop a huge engine into a small car or outfit a large sailboat with a bath towel on the mast, however, you shouldn't put an inappropriately sized heating or cooling system into your home. A system that is too small may seem more obviously problematic, but too large is really no better.
Today, we are going to go over some of the reasons why oversized HVAC systems are really no good. Even if you invest in the best system on the market from one of the most trusted manufacturers in the industry, it is only going to meet, let alone exceed, your expectations if it is appropriately sized for the property in question. That is why you should work with our team—we're one of the most trusted HVAC contractors in Masonville, CO and the surrounding areas.
You Are Immediately Wasting Money
As you might imagine, larger HVAC systems capable of handling higher heating and cooling loads are more expensive than similar, but smaller, systems. The bigger the air conditioner or heater, the bigger the price tag. And you know what? For every bit of extra power that you invest in despite not really needing it, the bigger the mistake that you are making. Why? Because you're throwing money right down the drain.
To determine the appropriate size of an air conditioner or heater for your home, a heating or cooling load calculation must be completed. This will tell your technician what size of AC or heater is necessary for cooling your house. It's not just a matter of looking at square footage, either, so don't think you can figure it out on your own. By purchasing only as much heating and/or cooling power as you need, you are making a smart investment in both your comfort and finances.
You Are Putting Your System and Your Comfort in Jeopardy
"Well, at least with an oversized system I'll know for certain that my house will be comfortable, right?" Wrong again! Yes, an oversized air conditioner will be able to cool your home, and an oversized heater will heat it, too. But it can do so too quickly. When that happens, the system is going to wind up short cycling. It will start up, adjust temperatures too fast, and cycle back down. Then repeat the process. Over and over.
With an AC, this interruption of the regular cooling cycle means the system won't deal with humidity as effectively as it would when running in even, regular cycles. It also means your HVAC system is going to drain energy, as it takes more of it to start a system up than to keep it running. Plus, the added strain on the system caused by all that starting and stopping increases the risks of encountering operational problems. Trust us, it is always best to make sure that your system is the right fit for your home.
Fort Collins Heating & Air Conditioning is big enough to serve, small enough to care.