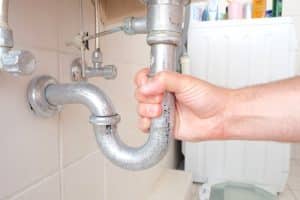 If there were a way in which you could completely avoid clogged drains in the future, trust us: we'd share it with you. Sure, it would cut into our service calls, but we would never withhold that kind of information just to keep some revenue coming in! Unfortunately, your drains are going to get clogged up from time to time. It's not about eliminating drain clogs, but about limiting them as much as possible.
How do you do that? Prevention. While there are  situations in which drain clogs cannot be avoided, more often than not they are the result of user error. Oversights happen, but being more careful to do what you can to avoid clogs is really the best way to keep them to a minimum.
So keep the following in mind and, when your drains do stop flowing, remember to schedule your drain cleaning in Loveland, CO with our team. 
Put Drain Covers In—And Clean Them!
First things first—cover your drains. No, not with plugs that won't let water pass through. With straining covers that will only let water pass through! That will keep hair in the bathtub from making its way down the drain and food scraps from going down the kitchen sink drain. Then, there is the matter of cleaning your drain covers regularly.
If you let the cover clog up, some of those trapped materials are likely to be forced through or around the covers. Plus, you'll have your tub or sinks back up on you. Then, when you remove the submerged trap, some materials in the water are going to make it down the drain. Don't let things get so clogged that your drains become vulnerable!
Do Not Flush Anything Other Than Toilet Paper
Well, and bodily waste, but that should go without saying. Yes, some baby wipes are going to claim to be "flushable." We're very familiar with such products. We often remove clogs that developed because of these "flushable" wipes! Waste and toilet paper, seriously. That's it.
This applies to your company, too. Look, no one wants to stick their nose in other people's business. Just remember that your plumbing system is your business. Let guests know, especially if they have kids, that nothing other than toilet paper should be flushed. And make it easy for them by having a trash bin right there in the bathroom!
Scrape Those Plates, Drain Those Pans
Cooking is a fun family activity. Sometimes it is a less fun necessity. Whatever the situation, remember that cleaning those dishes after cooking can make or break the plumbing system. Do not let food scraps go down your drain, unless you have a garbage disposal and you are disposing of appropriate types of food scraps.
Even trickier is the role grease plays in clogging drains. Yes, we know, it's a liquid that easily pours down the drain when it's hot. When it cools down, though, grease will congeal and trap other scraps in the drain, leading to serious clogs. Drain off fat and grease into empty cans, freeze it, and throw it out to avoid clogs in the drains.
Schedule your drain cleaning services with 
Fort Collins Heating & Air Conditioning. Big enough to serve, small enough to care.