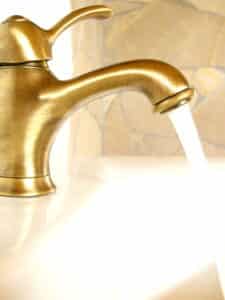 We make it an effort to speak and get to know our customers. When we do this, we like to take inventory of any recurring questions we hear. Some of the most common questions revolve around the plumbing system and around bathroom plumbing in particular. Because your plumbing system is so out of sight and out of mind, you might find yourself wondering what's going on in there without ever getting concrete answers. We want you to know that our professionals are knowledgeable and we're always available to demystify your plumbing system.
Today, we want to take a deep dive into your bathroom plumbing in Windsor, CO. There are some simple tips you can try out that can make things much easier when it comes to your operation and efficiency.
Tips to Keep in Mind
Here are some tips that you should keep in mind when it comes to your bathroom plumbing.
Keep Your Toilet Strictly Business
It's important to keep your toilet strictly business. Make sure that the only things going down there are human waste and toilet paper. No trash and no other substances. Please note that we didn't include wet wipes on our "safe to flush" list. While these wipes are marketed as flushable, your pipes will have a different story to tell. The material creates the perfect storm for a clog. Don't fall victim to this mistake! Make sure that you're guarding your toilet against harm.
Make Sure Your Faucets Are Tight
It's a great idea to tighten up your faucets. If you notice dripping happening throughout the day and night, it's a good measure to pull out a wrench and tighten it up. A minor drip or leak is still a loss of efficiency. If this issue persists even with your intervention, then it's time to contact a professional.
Always Avoid Chemical Drain Cleaners
You never want to choose a chemical drain cleaner to fix a problem. Chemical drain cleaners are bad because they're full of such harsh chemicals. While it might relieve a clog temporarily, you might notice that the clog comes back or you have new issues with your pipes. This is because the chemicals are so harsh and they can start to corrode your pipes and cause further issues. Professional work is always best.
Note A Clog Right Away
Have you noticed your sink draining slowly? Maybe you're standing in still water in your shower after you turn your system on for a little while? This is when you should alert a professional. It's time to make sure that this problem doesn't develop into a clog. Slow-moving drains are an issue and they're something that you should address with a professional as soon as you notice the signs.
Protect Your Drains
Make sure that you're protecting your drains against harm. The simplest way to do this is by getting a drain protector for your shower or sink. Protecting your drains is worthwhile because it will keep hair, soap scum, and other debris away from your home's drains. This is the best way to avoid clogs and other issues.
Contact Fort Collins Heating & Air Conditioning to schedule an appointment with our professionals.