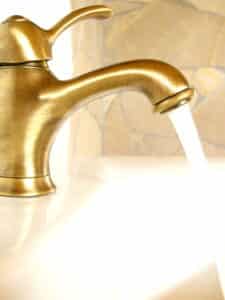 If your home's drains are clogged, you will begin to notice a sign of them soon. You will see a puddle of water in your sink as you load the dishwasher after dinner. Your bathroom sink will become slow to drain water after you brush your teeth. You may also notice water accumulating near the shower drain as it takes time to flow down.
If something like this happens at your home, you should immediately call professional plumbing in Loveland, CO to get the problem fixed. Even if the problem isn't that big, it is better to get your drains cleaned quickly before it becomes a major headache.
How Often Should You Clean Your Drains
Homeowners are at different risks of clogged drains based on their property and usage. For instance, if you live in an old home with pipes laid down forty years ago, you will need drain cleaning services more often. If you live in a newly built home, you may be able to get by with fewer drain cleanings per year.
Similarly, if you live in your own home, you may treat the drains with care and not need the help of professional cleaners that often. If you are a landlord and rent out your property to tenants, they may not be as careful. They could be pouring down all kinds of stuff down the drain, thinking that it is just a rental property.
Experts recommend getting a professional plumbing service to clean your property's drains every 6 months. You should also follow proper disposal methods, like using sink sieves and keeping your drains protected from plastic or glass items.
With proper care, you may only need to clean your drains once every year with no problems. However, if you flush rice, grease, oils, and other sticky stuff down the drain, then you will need professional-grade cleaning more often.
Annual Cleaning Can Help
Even if you are extra careful and do not run into any problems with your drains, getting them cleaned and checked once a year is recommended. Getting the drains cleaned regularly will prevent them from getting clogged over time.
Regular drain cleaning can improve the life of the pipes. It helps maintain the system's efficiency and ensures that you won't suddenly get a problem that costs you thousands of dollars to repair. If you are looking for peace of mind and want to save costs in the long run, you should get your drains cleaned regularly.
Get In Touch
If you want to get professional-grade cleaning for your drains at a competitive market rate, then get in touch with the best. Fort Collins Heating & Air Conditioning has built a reputation as a reliable and customer-focused plumbing service in Loveland, Colorado. Trusted by hundreds of homeowners across the city, we are the number one choice for all kinds of commercial and residential drain cleaning. We have the services you need.
Contact Fort Collins Heating & Air Conditioning. We're big enough to serve but small enough to care!