Your furnace has put in a lot of work hours over the past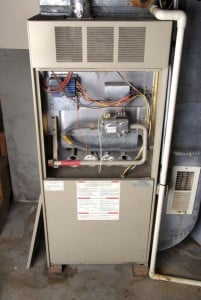 few months. We are sure that you'd love to give it a rest at this point, but your furnace is not quite out of the woods yet. March weather so far this year has proven as unpredictable as ever, with daytime temperatures rising from the 50s one day to up near 80° a day or two later, only then to fall back into the 30s at night. Spring may be here and summer in sight, but you're going to need your heater for a while longer.
This is why you must not become complacent about your heater's performance, even this late in the season. We understand you may be tempted to wait on repairs, considering we're nearing the end of the season. Doing so puts your comfort, your system, and your budget at risk, however. You still need prompt furnace repairs in Windsor, CO.
Why Can't Repairs Wait? We're Almost There!
There are a few different reasons why we strongly recommend end of season furnace repairs. Most important is that fixing any problems with your furnace as they develop is always going to be for the best. We are happy to get a bit more specific, though.
Why Pay More, If Only for a Short Time?
Just because your heater is up and running does not mean that it is operating properly, and any warning signs of trouble are also often warning signs of inefficiency. If your system is short cycling, emitting strange sounds, or blowing cool air, the chances are high that it is costing you more than it should to heat your home. That's just the way operational issues work. You may not be using it too much longer, but are you really happy overpaying while you are?
Why Run the Risk?
Are you feeling lucky? If so, then you may want to test your luck some other way. Even problems that strike you as being rather "minor" can have serious consequences for your furnace. You may think that you're saving yourself some hassle by putting your repair needs off, but you may think again when you discover your furnace has not only broken down, but it has done so before your use for it is up! Don't let repair needs slip by, only to put you in an uncomfortable, or worse, dangerous, situation.
Get Ahead for Next Year
The last thing that you want to think about right now is the start of the next heating season. We understand that. Think about it this way, though: if your heater needs repairs, and you put them off until next season, what are you going to do if the cold weather arrives sooner than expected? You'll have to push your luck even further trying to heat your home with a system that was ailing months ago while you waited to have the issues resolved.
Schedule your furnace repairs with Fort Collins Heating & Air Conditioning. Big enough to serve, small enough to care.