We are pleased to announce the grand opening of our new sales and showroom office at 1700 S College Avenue. Fort Collins Heating & Air Conditioning brings over 80 years of experience in the heating and cooling industry and is committed to providing expert service at sensible prices.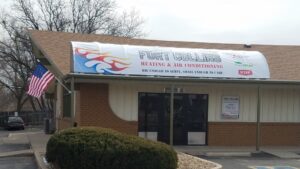 Our Grand Opening will be on Saturday, March 11 between 10:00 a.m. and 2:00 p.m. Regardless of your current heating and cooling needs, come for FREE BBQ, refreshments, door prizes and other special offers only available to those who drop in; you'll even get to mingle with Mitchell Frank — the voice of our jingle! We extend this invitation as our way of introducing ourselves to the neighborhood.
Let us know if you can make it by viewing the event on Facebook!