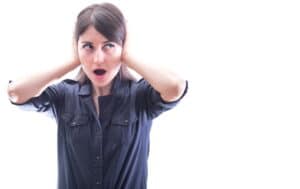 Ideally, you'd never need heater repairs in Loveland, CO. Realistically? It's going to happen. The key to keeping your heater running as reliably as possible is to jump on any necessary heater repairs as soon as possible. This means that you really need to know what signs to look for.  Or, in this case, to listen for.
Do you know what your furnace is trying to tell you? Familiarizing yourself with these audible warning signs is a great way to protect your system and your comfort. If you do hear these sounds,  get us on the case as soon as possible. Staying out ahead of major issues is always in your best interest. We'll make sure that your system is repaired properly the first time. 
Is Your Furnace Making a Grinding Sound?
If so, then you most likely have a problem with your blower fan. This is definitely not something you want to allow to get worse and worse. Why?
Because that blower fan is responsible for distributing heated air throughout your home. If your fan burns out because you keep running it in a compromised condition, your furnace will be useless!
Is Your Furnace Making a Screeching Sound?
There could be a lot of different issues at play here. It is possible that there are metal components scraping up against one another. It is also possible that a worn fan belt is to blame.
The thing to keep in mind here is that these problems are only going to get worse. The longer they persist, the greater the risk of something more serious going wrong.
Is Your Furnace Making a Clicking Sound?
Again, there are a lot of potential causes of this problem. Electrical relay issues, for instance, could be to blame. If the electrical controls in your system go bad, then your system isn't going to be of much use.
Bearings may also be worn out, or the fan shaft may be clogged with debris. If the furnace is clicking and not starting, then it may also be an igniter issue
Keep Comfortable and Stay Safe
Modern heaters have a lot of safety mechanisms in place. If you ignore problems with your furnace, though, dangerous situations can develop.
We understand that something like a strange operating sound may not seem like a top priority when your heater is running normally. You have to shift your way of thinking, though. Sure, the heater is still heating—but the fact that it is making strange sounds means that it already is not operating normally!
Schedule Your Heating Repairs with Us
The technicians on our team have the diagnostic tools and the know-how to diagnose problems accurately. They'll know what needs to be fixed, and they'll fix it right. Our winters are too cold to take any chances with your heater or with the quality of the services that you schedule for it.
Schedule your heating repairs with Fort Collins Heating & Air Conditioning. Big enough to serve, small enough to care.