Safety and Energy Efficiency Tips for the Heating Season
With energy bills skyrocketing in recent years, the need to save energy has become more important than ever. Additionally, saving energy is beneficial on a global scale, as the world faces dwindling energy resources. Fort Collins Heating & Air Conditioning is here to help you reduce your use without reducing your comfort.
We are family-owned and operated
Serving Fort Collins, CO since 1934
We provide 24/7 services
Our Service Team has compiled the following tips to keep your family warm and safe this winter, while saving a little green for your family's budget and for our planet!
Contact Fort Collins Heating & Air Conditioning for more information. Big enough to serve, small enough to care.
With energy bills skyrocketing in recent years, the need to save energy has become more important than ever. Additionally, saving energy is beneficial on a global scale, as the world faces dwindling energy resources.
Our Service Team has compiled the following tips to keep your family warm and safe this winter while saving a little green… for your family's budget, and for our planet!
First and Foremost, have your furnace serviced annually by a qualified contractor to ensure safety and maximum energy efficiency.


Replace or Clean furnace filters monthly. Dirty filters, coils and fans reduce airflow throughout the system, which decreases performance and can damage your system.


Check ducts for air leaks. Look for sections that should be joined, but have separated, then look for obvious holes. Seal leaky ducts with mastic, metal backed tape or aerosol sealant.


Set your thermostat between 65 and 68 degrees during the day when the home is occupied. For sleep hours, set the temperature at least 5 degrees cooler. When away from home for more than a few hours, set your thermostat at 58 degrees.


Consider a programmable thermostat and set it accurately to follow your schedule. Ask us about a Honeywell Vision Pro.


Use kitchen, bath, and other ventilating fans wisely. In just one hour, these fans can pull out a houseful of heated air.


Make sure supply and return vents are not blocked by furniture, rugs or drapes so that air can flow freely. This maximizes efficiency of the system and helps distribute warm air throughout the home.


A humidifier can help control heating costs. You'll feel warmer in moist air, so you can set your thermostat lower.


Open inside doors to improve air circulation and system efficiency. Unoccupied and isolated rooms can be closed.


Keep drapes & shades open on south–facing windows to allow sunlight to enter your home; close them at night to reduce the chill from cold windows.


Consider a new high-efficiency furnace. Today's high-efficiency equipment can save you as much as 60% on your utility bill. Additionally, many utility companies are offering rebates and incentives for upgrading your home's heating system.


Do not store or use combustible materials such as paper, chemicals, paint, rags or cleaning products near your gas furnace.


Ensure that there is a free flow of air to the furnace. Keep the area immediately around your furnace clear by removing any obstructions.


Do not hang clothing, blankets, laundry, or other items from the flu pipe.


Do not use your gas log fireplace to try and heat your home. Use them only for decorative purposes, and only sparingly in very cold weather.
As you "tighten up" your home for energy efficiency, it is important to install a carbon monoxide detector for added safety!


During the heating season, having the ability to walk over to the thermostat and make a quick adjustment is a great relief, particularly for those who are frequently cold. Whether you own a dedicated heating system such as a furnace or a year–round heat pump or ductless mini split system, it's as important that it operate efficiently as well as effectively. After all, you don't want your comfort to come at too high a cost. Everyone expects to pay a bit more during the coldest time of the year, of course, but with a bit of mindfulness and pro–active attention to the way that you heat your home, you can actually trim this number substantially. Read on for some essential energy efficiency as well as safety tips for the heating season. Have questions? Need to schedule a heating service? You know who to call: Fort Collins Heating & Air Conditioning.
Annual maintenance. Preventing problems before they actually occur is the best way to avoid costly and disruptive breakdowns. If you're not taking care of your heating system, then who is? When you hire our pros for the job, you'll know that your entire system is thoroughly inspected, cleaned and tuned–up.


Lower the thermostat. Sure, having the thermostat set at 75 degrees allows you to walk around with a T–shirt on in your own home, even it's snowing outside. But is this a good idea in terms of energy efficiency? Not really. Setting your thermostat to 68 or even lower and wearing appropriate clothing can save you a significant amount of money throughout the season.
Carbon monoxide detectors. You need to make sure that your entire living space has the requisite number of carbon monoxide detectors so that you and your family are protected against the risks of this potentially lethal gas. We install and replace CO detectors.


How leaky are your air ducts? Every forced–air heating system uses a network of air ducts to pull your indoor air supply through the heat exchange or coils where it is conditioned and then returned to your household. But if your ducts are full of cracks, loose connections, small holes and other issues, then you simply cannot expect your ductwork to function as a tight and pressurized system. Our professional duct sealing service can take care of such issues properly.


Keep those air filters clean. Whether you hire a professional to replace your air filters during maintenance or you take care of this task by yourself, it's critical that you do so regularly throughout the heating season. The filter is designed to trap particles that may negatively impact the performance of your system as well as its energy efficiency.


Mind your heater. Whether you have a gas furnace or small wood stove in the home, keep combustible and flammable materials away from such sources of heat. Paper, chemicals, rags, cleaning products, paint cans and other materials can lead to potential fire hazards within the home.
It's important to keep such safety and energy efficient tips in mind this heating season so that you can have some peace of mind. For all of your heating service needs in the greater Fort Collins and Loveland, CO areas, get in touch with Fort Collins Heating & Air Conditioning.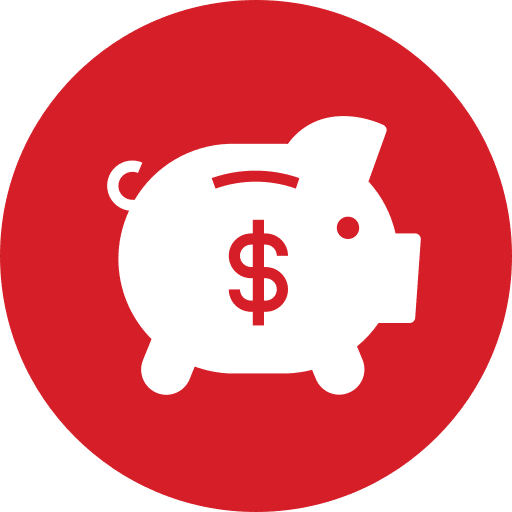 Promotions
Our Reputation
Speaks For Itself
I would like to thank Brandon for the excellent work he did for me this afternoon. He was careful, competent and very helpful. The kitchen was clean and neat when he finished. I'm a very happy client.
Jery was knowledgeable, personable, thorough and clear in his explanations. He and Victor did beautiful work. It was a pleasure to have them in our home. We can't imagine better service.
These guys are very friendly and knowledgeable and they work fast!! I highly recommend them! David was great!!!
Arrived swiftly and in the evening upon an emergency. Highly recommend
Victor was fantastic. He showed up on time, stayed late to get our AC working on a super hot day. Would highly recommend!
Pat was very professional, had attention to detail, and cleaned up when finished. Thank you very much!!