Commercial Ultimate Savings Agreement
Your building's HVACR systems may be 'out of sight, out of mind' until something goes wrong. Proper maintenance of commercial HVACR equipment requires careful planning and forward thinking. The importance of good HVACR systems can mean the difference between keeping a business running and having to shut down (or losing customers!) Our team is here to keep your commercial systems in prime condition.
We have been serving Fort Collins since 1934
We offer maintenance services for all plumbing systems
We have an A+ rating with the BBB
When all factors are included, such as extended equipment life, reduced energy use, less downtime, and loss of business, smart facility managers recognize that proactive maintenance is the most cost-effective way to keep HVACR systems running properly. You can make this service even easier and more beneficial by signing up for our commercial ultimate savings program.
Contact Fort Collins Heating & Air Conditioning to schedule service or sign up for an ultimate savings agreement today. Big enough to serve, small enough to care
According to the Building Owners & Manager's Association (BOMA)...
25% of tenants are not satisfied with the building temperature.
19% of tenants are not satisfied with the indoor air quality in their building.
Heating and Air Conditioning is considered to be the #1 problem in commercial buildings
An 18% increase in productivity could be realized if HVAC problems were resolved. (18% multiplied by office wages, salaries and benefits…which makes the correcting of HVAC problems of paramount importance!)
Annual Maintenance of all packaged heating and air conditioning equipment
Quarterly Filter Replacements..
Rooftop equipment replacement every 15 years (the "useful" life of rooftop equipment according to BOMA)
Proper commercial maintenance could result in the following:
BTU increases of 24% in motels, 26% in restaurants, and 40% in retail outlets
Energy savings of 14% for motels, 21% for restaurants, and 28% for retail outlets
Direct return on maintenance investment of 233% for motels, 200% for restaurants and 278% for retail outlets
Are You Wasting Money? HVACR Makes up 50% of Commercial Utility Expense
What Benefits will I receive with my Commercial Ultimate Savings Agreement ?
Your business' HVACR equipment is a big investment. By protecting your HVACR systems with a Commercial Ultimate Savings Agreement, you will receive the following:
Precision Ultimate Tune–Ups on your heating & cooling systems semi–annually
Quarterly Filter Changes
No overtime charges for as long as your CESA is in force
A 15% discount on all service repairs
Priority Customer Status–CESA customers are guaranteed our immediate attention, day or night, 365 days a year–reducing your down time, customer discomfort and potential loss of business.
Extended Equipment Life and Smoother, Quieter Operation with regular maintenance
Reduce the risk of expensive breakdowns
Peace of mind that your systems are operating properly, and your employees are safe and secure
Reduced liability with regular maintenance and service on your heating & cooling systems, complete, documented service & maintenance history
Lower Energy Bills and improved operation efficiency
Improved employee and customer comfort, resulting in increased productivity and revenue
All of our certified technicians are background screened and drug tested for your security and comfort
We guarantee our work, and just as important, our service team will treat you, your property, your employees and your equipment with professionalism, integrity and honesty
Fort Collins Heating & A/C did an awesome job installing an air unit in my office building. They are very knowledgeable of the industry, and truly listened to my needs. Would highly recommend them!"
Matt Shoup, M&E Painting
Our company has been using Fort Collins Heating and Air for over 15 years and have always been impressed with their service. They always keep our commercial equipment well maintained and if anything develops trouble, we can count on them for quick reliable service. I would highly recommend Glenn and his team.
Bob Moline, Operations Manager
We rely on FCHA for our HVAC needs in all of our apartments, as well as our clubhouse, hot tub and boiler. We count on their rapid response to our tenants needs. Their technicians are very knowledgeable and professional! A well coached team…
Mark Gossell, Maintenance Supervisor, The Preserve at the Meadows
Fort Collins Heating & Air has always been up–front and honest about our repair vs replace options, and very fair in their pricing. From the office to the field we always get great customer service…
Gary Harp, Maintenance Supervisor, The Argyle Apartment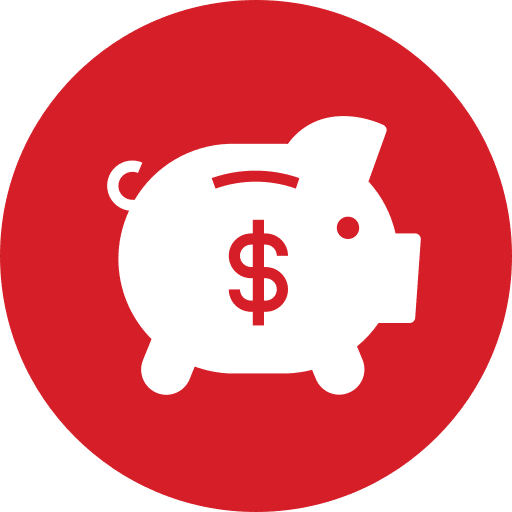 Promotions
Our Reputation
Speaks For Itself
I would like to thank Brandon for the excellent work he did for me this afternoon. He was careful, competent and very helpful. The kitchen was clean and neat when he finished. I'm a very happy client.
Jery was knowledgeable, personable, thorough and clear in his explanations. He and Victor did beautiful work. It was a pleasure to have them in our home. We can't imagine better service.
These guys are very friendly and knowledgeable and they work fast!! I highly recommend them! David was great!!!
Arrived swiftly and in the evening upon an emergency. Highly recommend
Victor was fantastic. He showed up on time, stayed late to get our AC working on a super hot day. Would highly recommend!
Pat was very professional, had attention to detail, and cleaned up when finished. Thank you very much!!