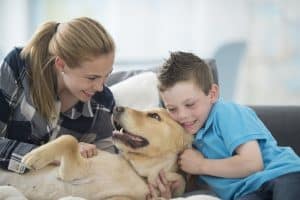 If you have visited this blog before, then chances are you've seen us talk about the importance of indoor air quality in relation to comfort and overall health. Heating and cooling your home successfully is essential, but doing so should not overshadow the need for maintaining high indoor air quality in your home. One product that can help you to do so is the TrueEASE™ Evaporative Humidifier from Honeywell.
Why Choose the TrueEASE™ Evaporative Humidifier?
Honeywell needs no introduction to homeowners interested in the best products on the market. Their great — and well-earned — reputation aside, there are a lot of reasons to choose the TrueEASE™ Evaporative Humidifier for humidifying your home.
Automatic monitoring of home dryness ensures that the system runs only when needed, saving water and preventing oversaturation.
Sufficient humidification means lower heating bills.
Versatile design makes the TrueEASE™ Evaporative Humidifier appropriate for installation in any home.
Enjoy a five-year warranty and professional installation.
Easy access to pads allows for simple maintenance on your part.
Schedule your IAQ services in Fort Collins, CO with Fort Collins Heating & Air Conditioning. Big enough to serve, small enough to care.