Yes, we would love to tell you how you can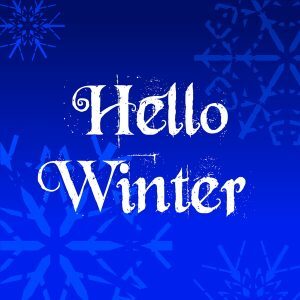 completely avoid problems with your heating system. No, we cannot tell you how you can completely avoid problems with your heating system. Nobody can. Well, nobody honestly can. Why not? Because there is no such thing as a 100% reliable heater! If you find someone telling you otherwise, then you need to talk to somebody else. Don't give such dishonest individuals your attention, let alone your money! We can, however, tell you how to spot signs of heating system trouble early on.
It may seem like a weak consolation prize, but catching problems early is definitely in your best interest. There are plenty of warning signs that you may notice, provided that you know what it is that you are looking for. If and when you notice any of these signs of trouble with your furnace, contact a member of our team right away. You can always count on our staff for exceptional HVAC services in Windsor.
How's the Heating Output?
Okay, so this is an obvious one, but trust us—a lot of homeowners ignore obvious signs of trouble so long as their furnaces are working "well enough." If you ask us, though, well enough is never good enough for our clients. So don't put up with subpar heating output!
Does it seem like the air coming from your vents just isn't warm enough, despite the fact that the thermostat is set appropriately? Are there cold spots in your home, while other areas are perfectly comfortable? Anything from combustion issues to leaky ductwork and problems with fans could be to blame. Our technicians diagnose problems accurately before resolving them.
Keep an Eye on Heating Costs
Homeowners can ignore a lot, but they tend to take notice when it's their wallets that are taking the hit! If the heater is costing an arm and a leg to heat your home, but it used to do so quite affordably, then it is likely that you have a problem setting back your energy efficiency.
Unless you are happy to overpay to heat your home, you'll want to have the issue resolved as soon as possible. And don't tell yourself that it's not that expensive, that repairs aren't that necessary. The longer you avoid the issue, the more costly those repairs are going to be down the road.
Listen for Signs of Trouble, Too
It's not all about keeping your eyes open and looking for signs of trouble. You may hear signs of trouble before you see anything is wrong. This is the case with heaters making strange new sounds, or even those making the same old sounds but at much louder levels than usual.
When you hear your heater banging or clanging, grinding or screeching, it is time to give us a call. Your heater is trying to tell you something, and that something is that it is struggling in some way! Ignoring its cries of duress will come back to haunt you when you finally decide it's worth calling a technician.
Schedule your furnace repairs with 
Fort Collins Heating & Air Conditioning, the company you can trust.