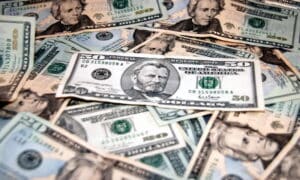 We're moving into fall now. This means that you're more than likely starting to think about your home's heating services. If you're like most other homeowners in the area, then you probably have a furnace. While you're probably calling up one of our technicians to schedule an appointment for maintenance and you're thinking about anything that might warrant a repair need. These are all important things to consider. One thing we want to bring to your attention today is that things might be a little different this year.
Your furnace repair in Loveland, CO might be a little different this year due to pricing changes. There are changes going on in the industry and they're affecting every part of the HVAC world including the customer. Let's discuss this below…
What's Happening In The Industry?
There have been major changes in the HVAC industry throughout the past year. Because of COVID-19, there were upsets in the supply chain. There have been shortages when it comes to manufacturing many different products that are essential to our business. There have also been subsequent price changes due to this.
How This Impacts You
We're making this the central focus of our blog today because there are upcoming price changes starting in September. Our team is fortunate because we have inventory on hand from prior to the equipment price increase. If you get in touch with us as soon as possible about furnace pricing, then we can honor our former pricing model.
Things might be a little more expensive in general, but as long as you're remaining proactive with your service and getting ahead of the curve, your chances of avoiding these price increases with us are good.
Other Things You Can Do To Help Your Furnace
As long as we're on the subject of furnace preparation, let's talk about other things you can do to improve your heating power this winter.
Schedule a Maintenance Appointment
Your maintenance appointment is the most vital part of your furnace preparation. Your maintenance services are the stretch before the race. Make sure that you're giving your furnace a fighting chance by preparing it for the work ahead. We're certified professionals who can make this service easy for you. If you're calling to make an appointment, consider enrolling in our maintenance plan as well.
Repair If Necessary
Sometimes the problems that you're having with your furnace are bigger than something that maintenance can handle. If you're at the point where you had persistent problems last year, then you should consider repair services. Repair services don't have to be difficult. We're going to make it easy for you.
Upgrade Your Thermostat
Your thermostat should be a Wi-Fi or smart thermostat. That's the bottom line. Your home's thermostat should be up to date with your home's heater. If you haven't upgraded in a while, we want you to get in touch with our team members to discuss getting a new system.
Contact Fort Collins Heating & Air Conditioning today. We're the company you can trust because we're big enough to serve, but small enough to care.