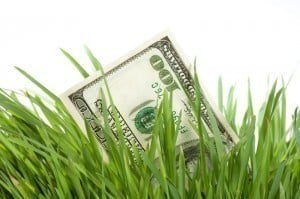 With all of the modern cooling systems and technologies that we have at our disposal in this day and age, it is easier than ever to cool our homes with greater energy efficiency. That being said, cooling your home does still come at a cost. If you have an older AC that you are not quite ready to part with, or if you are just looking to maximize your energy savings throughout this and future cooling seasons, then this post is for you. Today, we want to cover some simple ways in which you can help you unburden your AC a bit in order to scale back on your cooling costs.
These are not magical steps that are suddenly going to make your cooling bills disappear entirely, of course, and the fact of the matter is that an older or lower SEER system is still going to cost more to run than a newer, higher efficiency system. With that in mind, we invite you to put the following tips into action and to enjoy the energy savings that you deserve. Remember to give us a call if and when you require any further cooling services in Loveland, CO this summer season.
Simple Money Saving Tips
Don't have the money, time, or desire for a brand new air conditioning system? No problem! With our help and a bit of background knowledge, you can squeeze some extra efficiency out of your current cooling system to keep more money in the account each billing cycle.
Use window shades or blinds to minimize direct sunlight. This will help to cut down on unwanted heat gain.
Keep filters and AC coils clean. Dirty filters and coils force your system to work harder than it should have to cool your home.
Have your system tuned and checked each year. Routine maintenance is the best way in which to protect overall energy efficiency.
For cooling, set your thermostat to maintain consistent temperatures (never fluctuating more than 3° to 4°). Do not turn it off when not home during the day thinking that this will save you money. It will actually cost more to bring the temperature down after getting home than if you simply maintain a set temperature.
When investing in new equipment, choose a contractor that will properly size your system and install it correctly. You don't want a system that is too small and will struggle to cool your home, but an oversized system is actually no better!
Avoid the utility curtailment devices commonly marketed as "saver switches" or "smart thermostats" incentivized by the utility companies. These devices only help with their supply problem and will not save you money.
We hope that you found some of these tips useful and that you'll start to see some energy savings following the implementation of these steps. If you do decide to go all out and have a brand new, highly efficient system installed, remember to schedule the service withFort Collins Heating & Air Conditioning.
Big enough to serve, small enough to care.