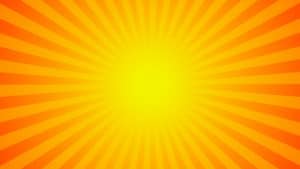 There are certain facts in life that are completely inarguable. We've got one in the HVAC world. Routine maintenance is the best way in which to keep your air conditioner working as successfully as possible. There's just no getting around it. It doesn't matter where you live. It doesn't matter at what heights temperatures in your area max out at. If you want to make it through the summer season comfortably, you need to schedule the maintenance that your AC demands.
If you think that this is one air conditioning service in Windsor, CO, that you can handle on your own, think again. Routine maintenance may be just that—routine—but that does not mean that it is simple. A thorough and successful tune-up is something that only a skilled professional can ensure, and you don't want to run the risk of damaging your system or putting yourself in danger by doing the job on your own.
You'll Be Saving Yourself Money
"I don't want to spend the money on a tune-up."
Well, that's your decision. We want to point out how flawed the thinking with such reasoning is, however. You see, a tune-up is not free—that's true. But a tune-up is going to save you money in the long run—and you can take that right to the bank!
When you schedule annual air conditioning maintenance, you are going to get the most efficient performance possible from your home cooling system. Over time, a poorly maintained AC is just going to cost more and more to run. So spend the money up front, and enjoy better efficiency throughout the years.
You'll Be More Comfortable
Say, for whatever reason, you're fine with paying more to cool your home. Are you still fine with paying more to cool your home with lesser results? Because this is going to be the reality of the situation. Simply put, there is no way that you can hope to cool your home as effectively as possible if you  do not have your air conditioner tuned up annually.
Think about it this way. Last year, you ran a marathon. Sure, it was tough, but you prepared for it and you succeeded. Does that mean that you'll be able to go and do it again this year, without reconditioning your body for that type of feat? Of course not! You need to keep yourself in marathon shape, and the same is true of your air conditioner.
Your System Will Be More Reliable
If there's anything worse than an under-performing air conditioner on a hot summer day, it's got to be a broken down air conditioner on a hot summer day! If you don't let a professional tune up your system annually, then it is not going to be reliable.
And the most likely time that a system will break down is when you need it most—because that's when you use it most! Don't put your comfort and your budget at risk by failing to have your AC tuned up this year.
Schedule your air conditioning maintenance with Fort Collins Heating & Air Conditioning. Big enough to serve, small enough to care.