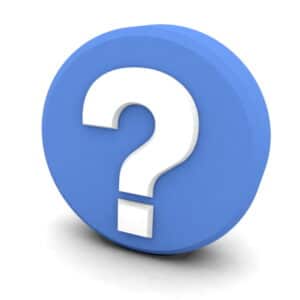 Take a moment to think about it—is your heater providing you with the best warmth?
We're far enough into winter for you to know if your heater is doing its job. If you're struggling to get warm, stay warm, or do either in an efficient manner, then you're not warm enough. The bad news is that you need help with your HVAC in Loveland, CO. The good news is that our professionals are here to assist you. It's important that you stay warm all winter no matter where you are, but it's especially important during a Colorado winter. We're going to help you get your heater in shape all while keeping efficiency in mind.
5 Signs That Your Heater Is Struggling
Here are a few signs that your home's heater is struggling to perform:
1.      Low Output
Low output is one of those things that you probably won't notice directly at its source. Instead, you're probably going to notice the symptoms of this problem. Some of the most common symptoms are longer run times and the urge to run your system at higher thermostat settings. We want you to know that neither of these things are good. If you have the urge to do either of these things, your home is going to suffer as a result. It's the direct result of low efficiency plaguing your system.
2.      Poor IAQ
Let's talk about your home's indoor air quality. Have you noticed that it's declined throughout this winter season? Poor indoor air quality is something that has to do directly with your home's indoor air, but your home's heater can also affect this. A bad heater that's struggling to perform is going to hurt your home's indoor air quality. Don't ignore the signs. You might notice coughing, wheezing, or even allergy symptoms throughout the year.
3.      Odd Sounds
Have you heard some odd sounds coming from your home's heater?
You might notice some weird sounds like banging, scraping, rattling, screeching, etc. These are common sounds that come from a heater that's in a state of disrepair. Really any noise that's new is a problem. Your heater is a machine that shouldn't be picking up any new tricks. New behavior is a bad sign.
4.      Uneven Heating
Your home is going to have some natural temperature disparities. There are some rooms that have more natural light coming in and other rooms that have more shade. This is going to create some rooms that run a little cooler and other rooms that one warmer. This is normal, but stark temperature disparities from room to room are not normal. Uneven heating is a sign that your heater is struggling to perform.
5.      High Energy Bills
Have you noticed that your home's energy bills are a lot higher than normal? High energy bills aren't something that you want to notice unless you're running your heater more often than normal. If this winter has been business as usual, but your energy bills reflect anything but this, then it's going to hurt your process of getting warm.
Big enough to serve, but small enough to care. Contact us for your home's heating services.