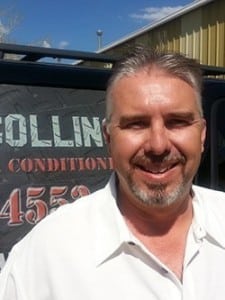 There is never a bad time of year to sign up for our Energy Savings Agreement. However, as we transition into the summer heat, it is important to be well-prepared and know that breakdowns do occur (often at the worst times). June and July are the busiest months in the HVAC industry. In July 2018, during one single day, our customer service representatives handled over 5,000 incoming calls! Although it's a rarity to get so many calls in one day, you can imagine what the demand for HVAC service was during that time period.
What is an Energy Savings Agreement? It is regularly scheduled maintenance on your most frequently used, and maybe the most critical, appliances in your home. By being one of our Energy Savings Agreement customers, in addition to many other benefits, you receive Ultimate Tune-Ups on your heating and cooling equipment from our background and drug screened technicians that will show up to your home in a well-marked company vehicle and uniform. When you are one of our agreement customers, you are working with a locally-owned company that is "Big Enough to Serve, Small Enough to Care."
There are multiple benefits to our Energy Savings Agreement, but we want to focus on a few that are most beneficial for customers as we head into summer. We aim to provide the best service and offer the best value to all customers year round, but especially to our Energy Savings Agreement customers.
During the heat of the summer, sometimes we are scheduled a week or more out—and when your AC is broken, you want us to fix it as soon as possible. Our Energy Savings Agreement customers are a priority and get front-of-the-line service. There will be no waiting for a week or more for us to service your AC. We will do everything we can to get out to you same day.
Unfortunately, breakdowns tend to occur at inconvenient times, and never when you're ready for it. Our Energy Savings Agreement customers never pay overtime, so don't worry if you wake up in the middle of the night to a broken AC. You'll pay the same rate as if it was a Tuesday afternoon.
Additionally, our Energy Savings Agreement customers never pay a dispatch fee – a savings of $69. When your system isn't operating properly, we'll come out to your home at no cost (no matter what time of day or night). Our technicians will diagnose the problem and get your approval before performing any repairs.
Speaking of repairs, our Energy Savings Agreement customers save 15% on all repairs.
If you sign up for an Energy Savings Agreement this spring, you will have an AC Ultimate Tune-Up before it's time to turn on your AC. An Ultimate Tune-Up is a full check and service of your system to ensure proper operation and maintain peak performance of the unit.
Ensure home comfort for you and your family all year long with an Energy Savings Agreement. To get a quote, contact our Service team today at 970-533-8570.