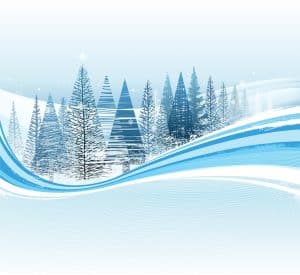 Winter in Colorado is something that most of us look forward to. It's a lot easier to get out there and enjoy the season—and the slopes—when you've got a nice, warm, cozy home to come back to at the end of the day. If you're thinking about replacing your old heating system, or you need to decide on a heater for a brand new home, you should definitely consider a heat pump installation in Fort Collins, CO.
The heat pump differs from more standard heating systems in a few ways. The good news? They're beneficial ways! Just remember that getting the best that any heating system has to offer means scheduling your heating system installation, repair, and maintenance services with trained professionals. You're reading this, so you're well on your way to doing so. Whatever heating services you may need, our technicians are the ones to trust when you need the job done right!
Two Systems in One
Let's get the big one out of the way first. Heat pumps are great heaters. But they're not just heaters. They're air conditioners, too.
No, we're not pulling your leg. Heat pumps are able to reverse their operation in order to provide both heating and cooling. How is this possible? Thanks to a component called a reversing valve,  which allows you to reverse the refrigerant flow in the system.
AC Fundamentals
To really understand how heat pumps work, you need to understand how air conditioning works. ACs cool homes by evaporating refrigerant in the indoor coil. That refrigerant absorbs heat out of the air, and that heat is released outside as the outdoor coil condenses the refrigerant.
By reversing this heat transfer process, your heat pump can evaporate refrigerant in the outdoor coil. In doing so, the system can absorb heat from the air outside and use it to heat the interior of your home! It condenses the refrigerant in the indoor coil when in its heating mode, flipping the whole process!
What This Means for Cost
Great news here, too. Not only does your heat pump give you the convenience of heating and cooling in one package, but it also heats with incredible energy efficiency. You're not generating new heat by using electric resistance or burning fuel when you use a heat pump. Instead, you're transferring existing heat into your home. The system just uses some electricity in order to run and compress the refrigerant to boost its thermal energy.
Take Advantage of Heat Pump Technology Today!
Our team is happy to help you decide if a heat pump is right for your home. We offer both standard air-source heat pumps and ductless mini split heat pumps for installation, so we're certain to find the perfect system for your needs and personal preferences. Let us know if you're ready to start saving money while living comfortably through our fun winter seasons.
Schedule your heat pump services with Fort Collins Heating & Air Conditioning. Big enough to serve, small enough to care.