At Fort Collins Heating & Air Conditioning, we take pride in our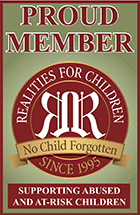 community. We've been a part of this community and helping it to keep comfortable for over 80 years, after all. That is why we are so pleased to be a Business Partner of Realities For Children. This incredible organization is making a difference in the lives of underprivileged children each and every day. We are happy to support this organization through our business relationship.
We'd like to highlight the difference being made by Realities For Children in this week's post. We hope that you'll consider all that they are doing for their community, and maybe take some inspiration from all that they do. We certainly have, and we can attest to the fact that making a difference feels great!
What Is Realities For Children?
Realities For Children is a 501c3 non-profit organization. They work to educate, engage, and inspire local businesses, youth agencies, and the community at large to help improve the lives of Northern Colorado children who have been abuses, neglected, or are at-risk. Every child deserves a chance, and Realities For Children aims to give it to them — Because No Child Should Be Forgotten!
Our unique relationship with Realities For Children helps to ensure that all of the money we pay to the organization is going toward improving the lives of these children. We are grateful for the opportunity to be involved in this way. We have very deep roots in this community, and Realities For Children provides a great chance to strengthen our community involvement even further.
Realities For Children has received many awards and recognitions over the years. They aren't in it for any glory or praise, of course. However, these recognitions stand as a testament to just how much of a difference the organization is really making. They have been named the Charity of the year by the Loveland Chamber of Commerce, the Charity of Choice as chosen by the Colorado Family Support Council, and much more. Review all of their recognitions and awards here.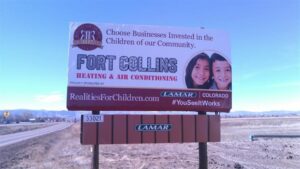 One of the greatest aspects of Realities For Children, and one of the main reasons we are so happy to work with them, is the diverse way in which they give back to the community. The Weld County Division of Realities For Children Charities provides emergency funding and special youth services to at-risk populations in Weld County. The Back to School program provides new backpacks filled with school supplies, and the Bikes for Tykes program gives bicycles and helmets to children in need. All of their programs are incredibly beneficial in their own ways.
As a local business, we are incredibly grateful to our valued customers that have helped to make our story one of success. We relish the opportunity to help make these kids' story one of success as well. That's what being a part of a community is all about.
When you need quality HVAC services in Loveland, CO, contact the professionals here at Fort Collins Heating & Air Conditioning.