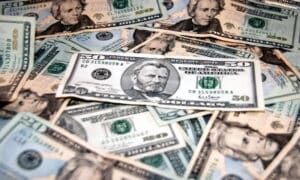 The weather is warming up out there. After a day out in the blazing sun, you want to return to a home that feels cool. This is possible as long as you have an air conditioning system that works well for your space. This is why we emphasize having a high-efficiency air conditioning system in Fort Collins, CO.
We understand if this is something that you're confused about. There is a lot of information to sift through as a consumer. If you're looking for the right information at your fingertips, then you've come to the right place. We're highly educated and ready to pay this forward. If you have questions then we're here to provide you with answers today.
What's a SEER Rating?
The acronym SEER stands for a Seasonal Energy Efficiency Rating and it's a rating you should know if you're trying to improve your air conditioning efficiency at home. It's a measurement set and determined by the Department of Energy in each region. It measures the efficiency that any air conditioning system can have on average throughout a warm-weather season based on conditions inside and outside of the home.
In the modern-day, a "good" SEER rating would be one of 14 or higher. In many places, a SEER rating can't be below 13. They can go as high as 25. For the average home, you don't need the highest SEER rating possible, you just need a SEER rating that will further improve your efficiency. We can help you determine what this is.
How Can I Choose the Best High-Efficiency AC System
When determining what SEER rating is right for you, our experts will factor in things like the following:
The square footage of your home
Build
Layout
Amount of natural light
If you're overwhelmed trying to figure out which SEER rating is right for you, we're going to help you find the one that's perfect for you. We're able to do this because we're well versed in a variety of air conditioning manufacturers. We know how to match you with the right ones and our goal is always to not only sustain, but improve your comfort. Make sure that you speak to us when you're ready to make an improvement in your home. Our professionals are always available to consult with you.
Why Professional Service Matters
Make sure that you're matching your great air conditioner with a great team of professionals to match. This is an integral part of any air conditioning acquisition process. Although there are many articles and videos online that promise that they can guide you through the process of installation, we suggest that you have a professional install your air conditioning system.
We're professionals you can turn to for your air conditioning installation because we're experienced, trained, and always ready to perform the installation or replacement of your air conditioning system. We have a long-standing reputation in the industry and we're known for our quality work.
Contact Fort Collins Heating & Air Conditioning to schedule an appointment with our professionals.